Portable Diaper changing mat are products are used mostly to travel with you wherever you and your baby go. No Matter the last minute diaper changing emergency in a restaurant , in someone house or at a shopping mall you can do the same without messing the place.
Diaper changing mats are a must-have item for parents. Diaper Changing is a round the clock task for parents since , babies need to change diaper more than 6 times a day. However changing diapers at home is different yet , when the babies are too tiny they need to be on bed most of the time , these Diaper changing mats remove the need to use full plastic sheets on the bed . Also when the baby is on the go it gives a proper clean surface to rest the baby bum.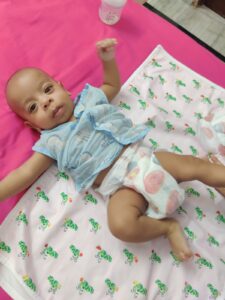 There Diaper Changing Mats are great investment , market offers affordable , stylish & multipurpose Diaper Changing mats for Babies. Over the period it Diaper Changing mats can be used for play mats for babies.
Few Attributes that one should look at when buying Diaper changing mats are
1. It should light, easy to fold & not bulky
2. Travel friendly
3. Quick dry so just in case it gets wet it dries quickly or wiped clean.
4. Comfortable on Baby skin as skin is exposed to the mat hence, Organic Cotton & natural fabric could be the best options.
Therefore Diaper changing mat has become an important accessory for baby diaper bags.
prev postTop 18 internet slangs you need to know RN! (RIGHT NOW!)